Make Us Your Preferred Grading and Drainage Contractor in Boulder
One of the most prominent culprits of foundation damage is moisture. Unfortunately, the base of your home is surrounded by materials that are susceptible to absorbing significant levels of moisture. With this in mind, the only true way to provide your foundation with the protection it needs is by preventing water from accessing your foundation at all. There are several avenues that can be taken to achieve this, and Van Matre Construction is the place to find the best interior and exterior drainage and grading contractors in the Boulder area.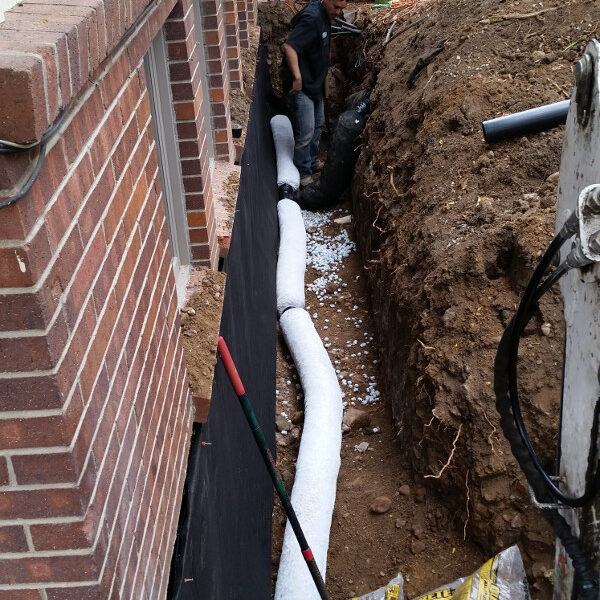 This solution is perfect for those who are experiencing moisture in the subterranean areas of their home, such as in the basement or crawlspace. Foundation drains can be placed either inside or outside of the foundation, and they work by collecting groundwater in a horizontally placed drain, which then travels to a sump pit and is pumped a safe distance from the foundation of the home.

This method is slightly more intrusive than using a foundation drain because it requires the surrounding landscape to be excavated. After the excavation process is completed, the foundation wall is thoroughly cleaned and examined for any signs of physical damage that may lead to larger issues down the road. Then, our drainage and grading experts at Van Matre Construction use Cetco brand AquaDrain to completely envelop the wall, protecting your foundation from moisture for years to come. This process prevents water from accessing the foundation while guiding water to a location far from your foundation, eliminating the possibility of water intrusion entirely.

Installed directly inside the foundation walls and beneath the floor slab of your basement, an interior drain can protect the surrounding area from excavation and landscaping upheaval, but it does not provide the feature of waterproofing the exterior foundation walls. Interior drains are similar to exterior foundation drains, in that interior drains also direct moisture to a pump that guides the water away from your foundation.

French Drain/Cut-off Drains
Occasionally, the water that causes problems for your foundation is not near the foundation, but rather in a low area on the property. French drains or cut-off drains are a solution that utilizes a pump to drain the water, but sometimes the addition of an exterior pump is also necessary to receive the full benefits of foundation protection.
To learn more about our drainage and grading services in the Boulder area, or for a free quote, contact Van Matre Construction today!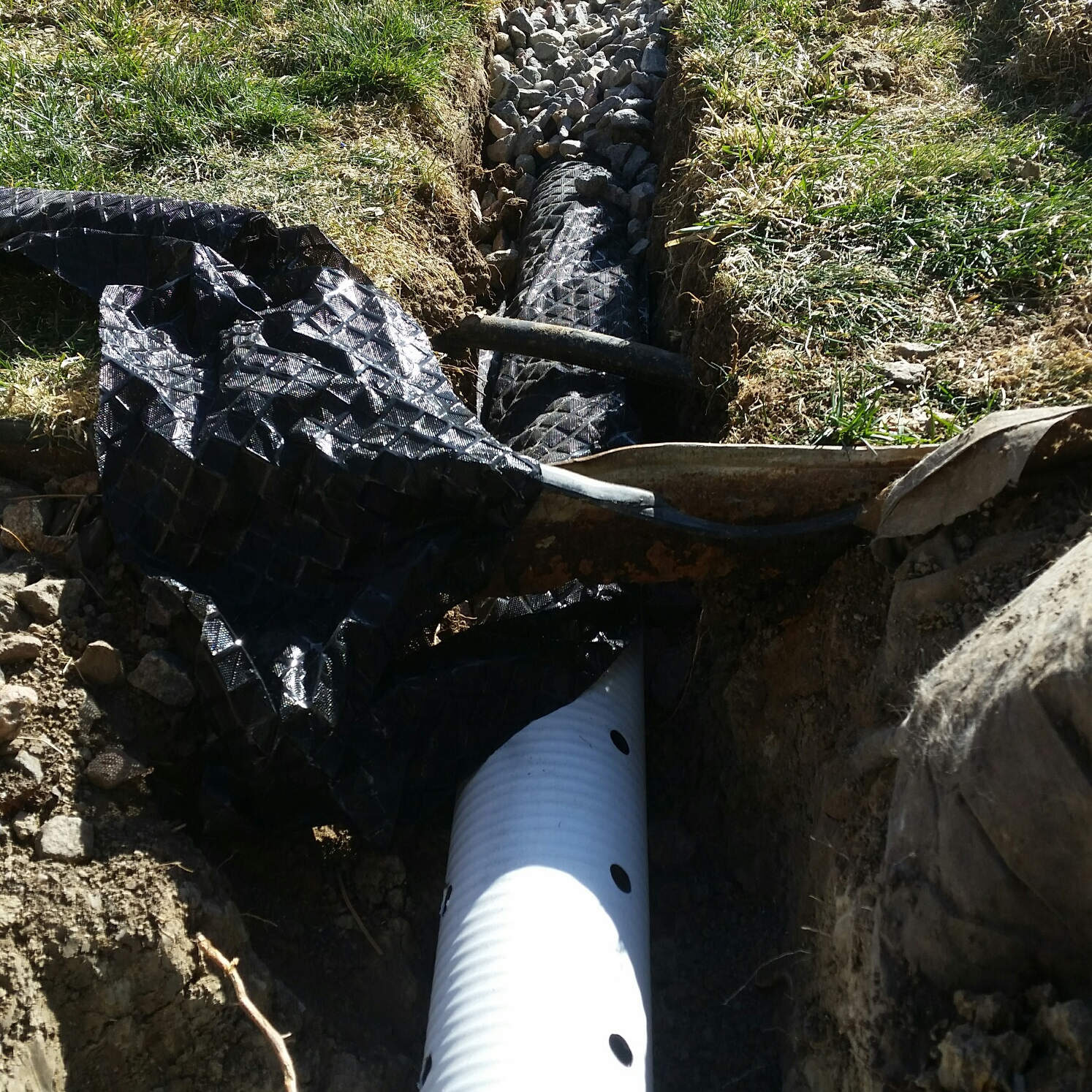 If your windows or doors used to open and close easily and are now tight or rubbing,you could be experiencing foundation movement.
Call Van Matre Construction for a free assessment.
If you have foundation repair questions or would like to a
free assessment, complete the below contact form.