What are helical piers?
Helical piers are typically constructed from galvanized steel and look somewhat like a large screw. These piers are driven deep into the soil, and attached to brackets in the concrete, allowing the weight of your home or other structure to be evenly distributed. Our crew of Denver concrete specialists will take the time to anchor your helical piers properly to the ideal depth to effectively lift and level your home. By using helical piers, we can restore concrete to its original position, eliminating cracks, gaps, and other hazards. And piers can be installed in a variety of places, even in tight spots, and require less demolition than other forms of foundation repair. If you want strong, reliable support for your property, helical piers may be a great option for you.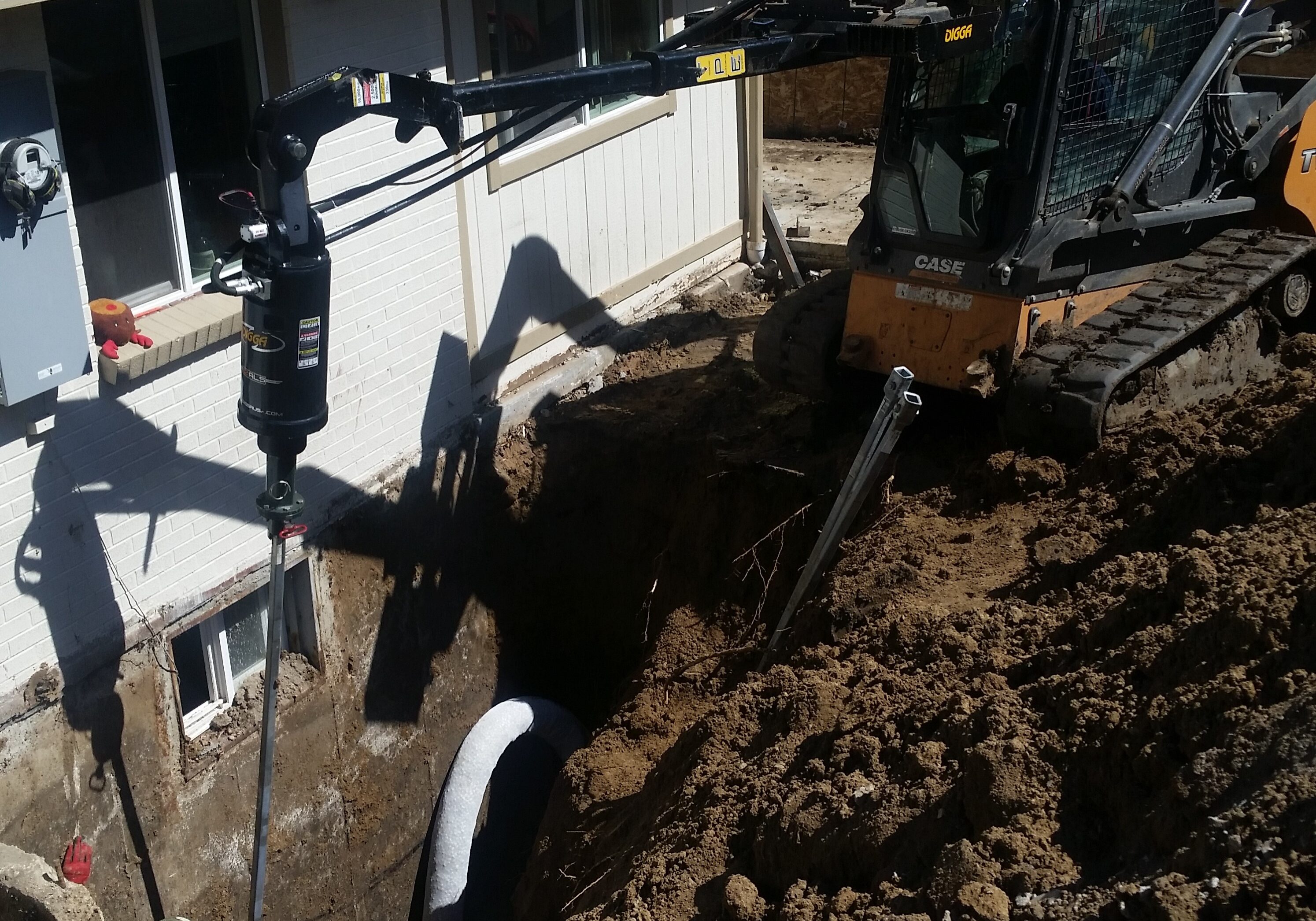 Here at Van Matre Construction, we've seen our fair share of foundation problems. If you've noticed that your concrete slabs are sinking, cracking, or tilting, it's important that you contact an experienced foundation contractor in Denver right away. These signs could be pointing to serious underlying damage that could be putting you, your home, and your family at risk. There are many different techniques for foundation repair and restoration, and based on your unique property, we can recommend the best one for you. One technology we often use is helical pier support systems, which offer permanent stabilization of concrete slabs and foundations.

Van Matre Construction is here to take good care of you and your home, giving you the peace of mind you deserve. Foundation issues can be stressful and costly if not addressed right away, but we can use this amazing helical pier technology to restore your home's stability quickly. Whatever is happening with your foundation, patio, pool deck, or other structure, you can count on us for a permanent fix.
Ready to learn more about helical piers and how they can transform your home? Get in touch with us today for your free project estimate.
If your windows or doors used to open and close easily and are now tight or rubbing, you could be experiencing foundation movement.
Call Van Matre Construction for a free assessment.
If you have foundation repair questions or would like to a
free assessment, complete the below contact form.