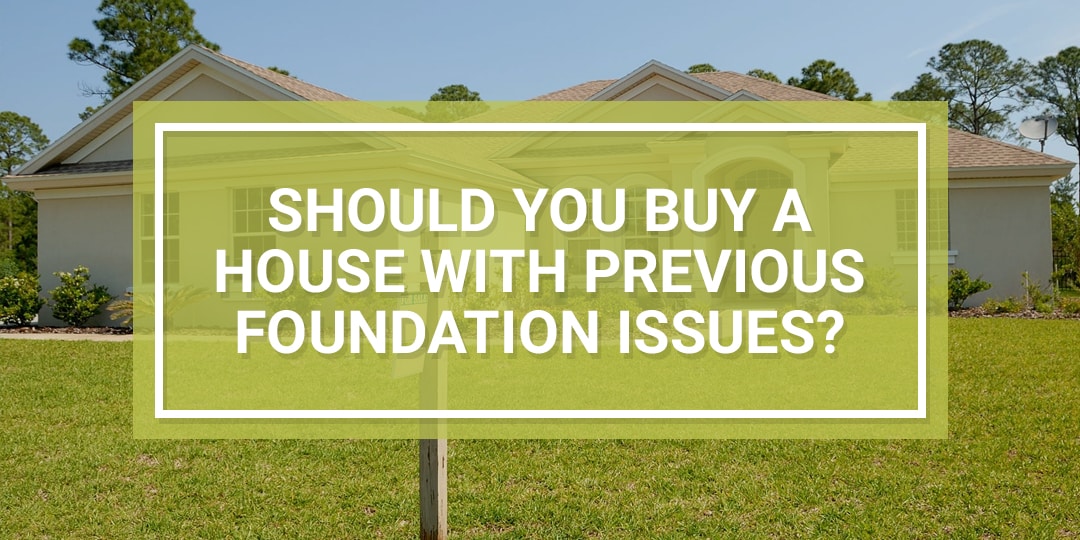 You've been looking for your dream home and think you may have finally found it. It looks great on the outside, the rooms are spacious, and the yard is the perfect size to set up a playground for your growing family.
Then the seller discloses that the property had foundation issues in the past. Does this mean that you might be buying a future headache? Should you go through with your offer or withdraw while you still can and start haunting on Zillow again?
It's an interesting question, and the answer depends on the nature and extent of the earlier damage as well as the home's current condition. In this blog, the team at Van Matre Construction will go over the pros and cons of buying a home with previous foundation issues.
How Well Were They Repaired?
When a foundation has recently been fixed, it means that an underlying problem has been detected and addressed before it can land on your doorstep, so to speak. Shifting and sinking soil have already affected the foundation and the current owner has had new piers and/or a drainage system installed. When completed by a professional, most foundation repairs will last for the lifetime of the home, so the structure is likely more sound than ever before.
What you need to determine is the quality of the repairs and confirm that they have a transferable warranty from a company that is still doing business. A foundation specialist can verify the quality of the corrections and inspect the home for damage that may not have been present during the last repair job.
It is important to note that any warranty will only apply to the foundation issues that the contractor repaired: you will be responsible for covering any new problems that arise after the sale.
What if There's New Damage?
The expert you've hired has found some small cracks in the basement walls. Should you walk away?
Not necessarily. In most cases, foundation problems like cracked basement walls are not a sign of imminent collapse, but they can lead to issues with dampness and mold and, left unchecked, will eventually compromise the structure. If you love the location and are willing to bring the property up to par, you can ask the seller to do one of the following:
Cover repair costs

Offer a large enough discount for you to pay for repairs yourself
When a property is less than perfect, the demand goes down accordingly, so sellers tend to be more open to negotiations. If the problems are too extensive, however, consider withdrawing your offer, especially since severely distressed properties are extremely difficult to mortgage.
Can You Mortgage a House With Foundation Problems?
It's difficult, as the majority of lenders will not underwrite traditional mortgages for properties that have major structural defects. However, certain programs will let you finance a home with foundation problems and even lend you the money to cover the cost of repairs. They include FHA Rehab loans, Fannie Mae HomeStyle Renovation Mortgages, and Freddie Mac CHOICERenovation Mortgages.
Contact an Experienced Foundation Repair Specialist in Colorado Today
If you invest in a home with foundation problems that are either evident during the sale or appear afterward, Van Matre Construction will give you a free estimate and no-obligation quote for repairing them. We have been providing peace of mind to homeowners in and around Boulder, Denver, and Lafayette since 2001, so you can trust that our solutions will be effective and last for a lifetime. For more information or to schedule a no-obligation consultation, please call 303-668-2222 or contact us online.