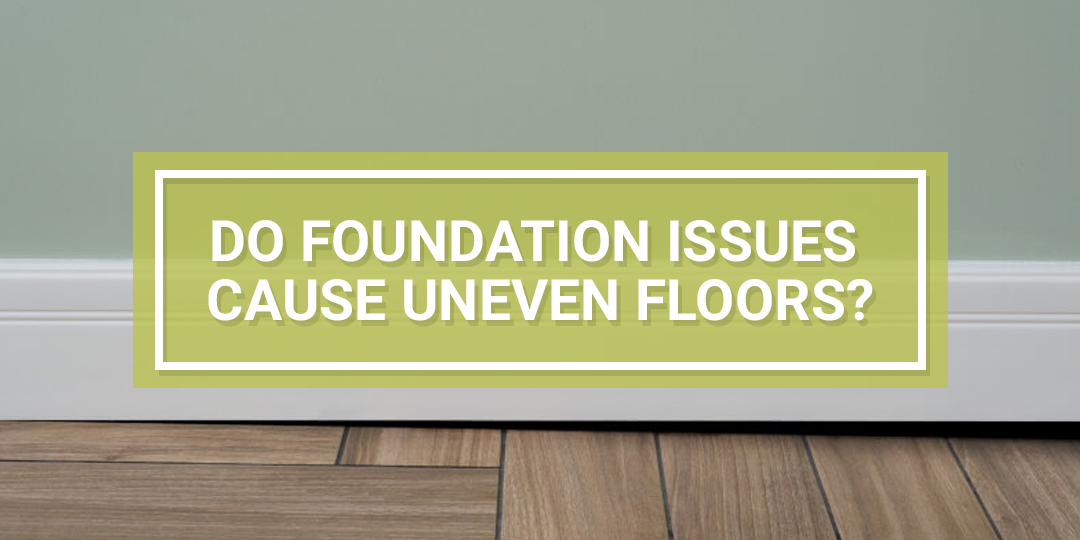 You're walking through your home and something just doesn't seem right. The floors look normal but they feel uneven and in some rooms, the doors and windows are beginning to stick. As an experiment, you roll one of your child's marbles across the rug. It veers toward the center of the room, so your suspicions are likely correct.
At Van Matre Construction, LLC, we're often asked by homeowners if uneven floors are signs of a foundation issue. The answer is yes. In this blog, we'll explain how foundation activity can cause the flooring in your home to slope or buckle and how we can help restore its stability.
How Foundation Condition Affects Flooring
When your foundation shifts, the floor joists and beams can start to bend, causing your basement and upstairs floors to sag. A settling foundation may even lift the basement floor as it moves, an effect known as heaving. Other signs of a foundation problem include:
Windows and interior doors failing to close properly

Moisture and mold accumulation in the basement
Foundation movement is actually normal in the beginning, as it can take time for the concrete to settle after it is poured, but if the concrete was laid properly, the amount of settling involved won't affect the basement walls or upstairs floors. If your home isn't a new construction, the issues below may be causing the foundation to shift:
Soil movement:

If you live in an area that experiences frequent rainfalls or similar wet conditions, it can exert hydrostatic pressure on the foundation and cause it to shift. Soil that wasn't sufficiently compacted after construction will also gradually move.

Drainage issues:

If your yard slopes toward the property, the moisture flow will move in the direction of your basement walls and under the foundation. Plumbing issues can also cause moisture to build up. Unless a

proper drainage system

is in place, this accumulation can erode the concrete and create leaks that cause serious problems for the entire structure.

Aging property:

If your home is an older one, it's possible for the concrete foundation to deteriorate over time, making it unstable and causing it to shift.
Contact a Colorado foundation repair specialist
If you notice sloping or cracking in your floors, it's critical to contact a Colorado foundation repair specialist to investigate the cause and apply the appropriate fixes before the underlying issues damage more than just the floors. An unstable structure can develop into a serious health and safety risk.
At Van Matre Construction, LLC, we have been providing trusted and reliable foundation repair services to homeowners throughout Denver, Boulder, and Lafayette since 2001. We will use a device called a level to confirm the extent of the floor sloping and thoroughly inspect the property to identify the cause of the foundation movement. Depending on the results, the solution may be one or more of the following:
Our proven systems and quality reinforcement materials are designed and applied to last a lifetime, so that you have peace of mind the entire time that your family occupies the home. For more information or to schedule a no-obligation consultation, please call 303-668-2222 or contact us online.